Well Done Tim Wicks for achieving your 2nd Dan Black Belt..Keep going mate !!

It's been a good year...I was awarded my 4th dan grading.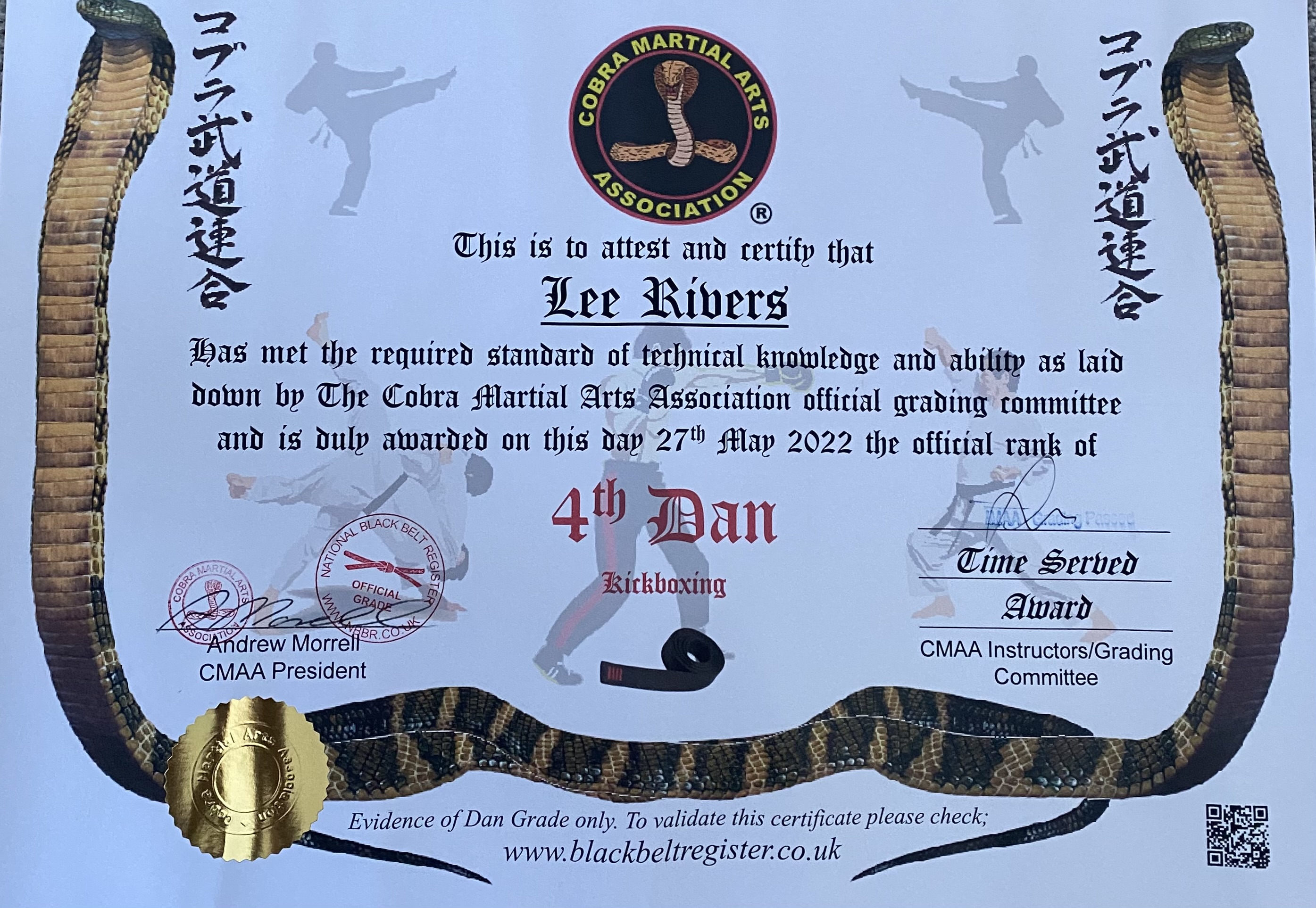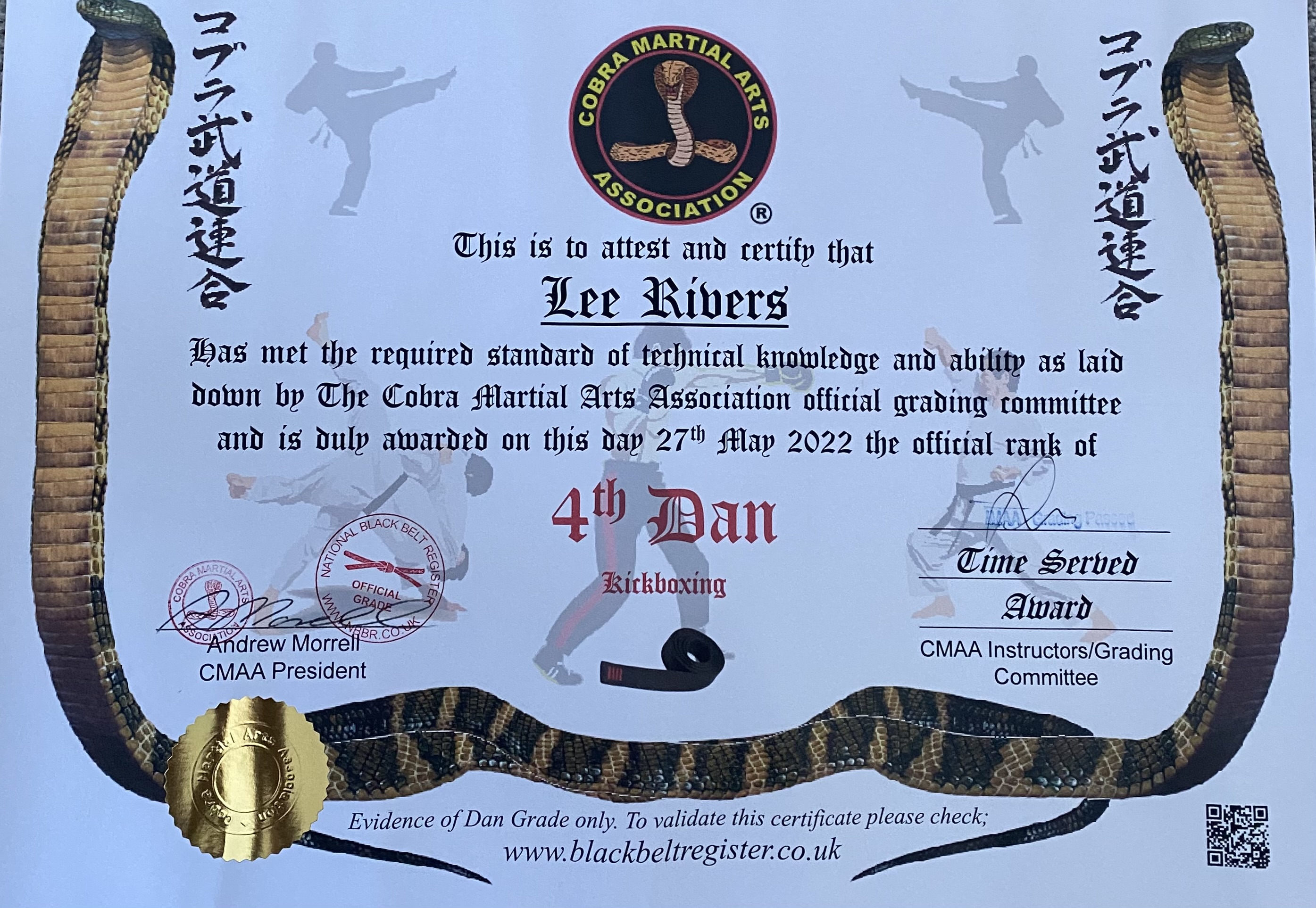 We are now members of the cobra martial arts association.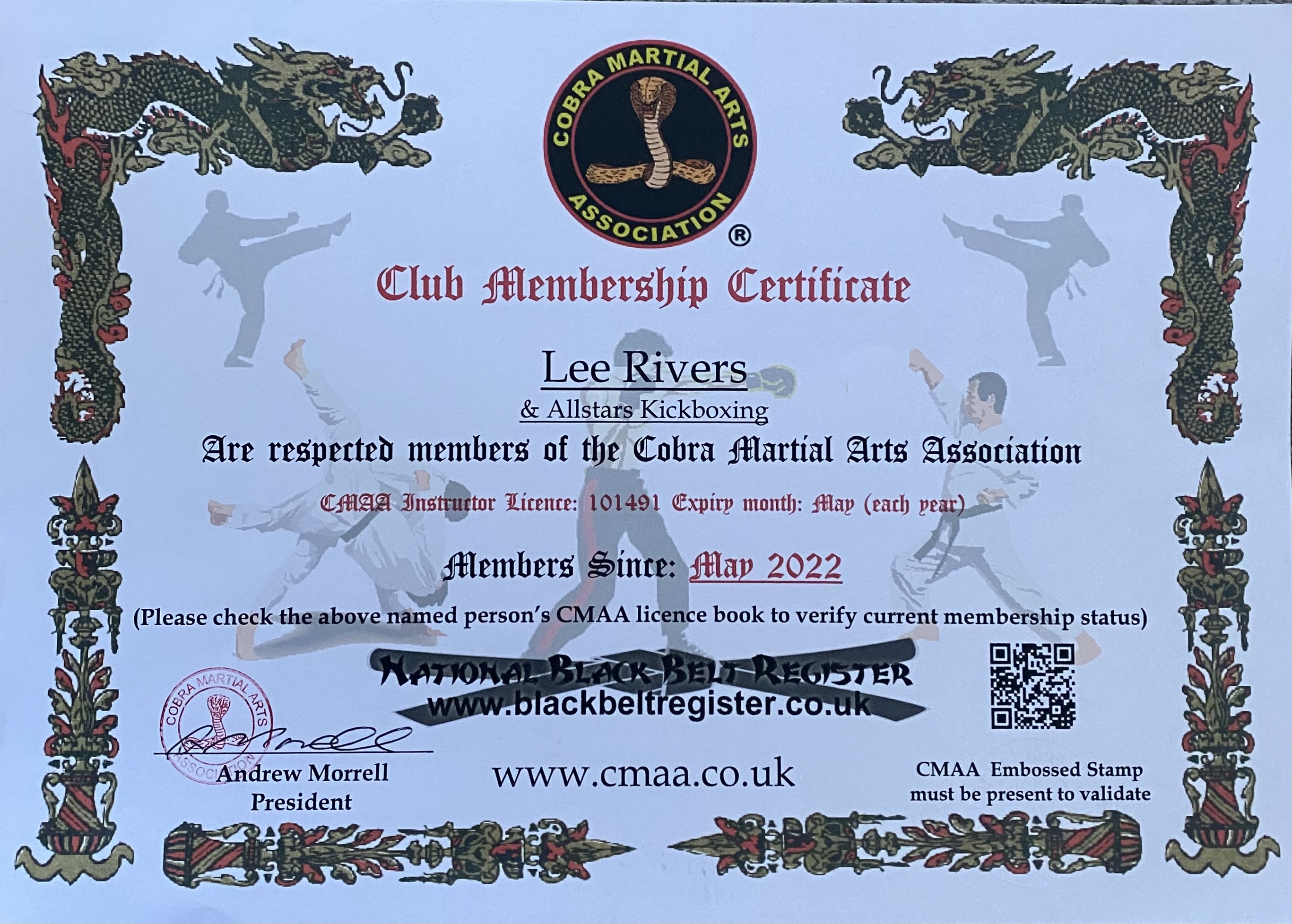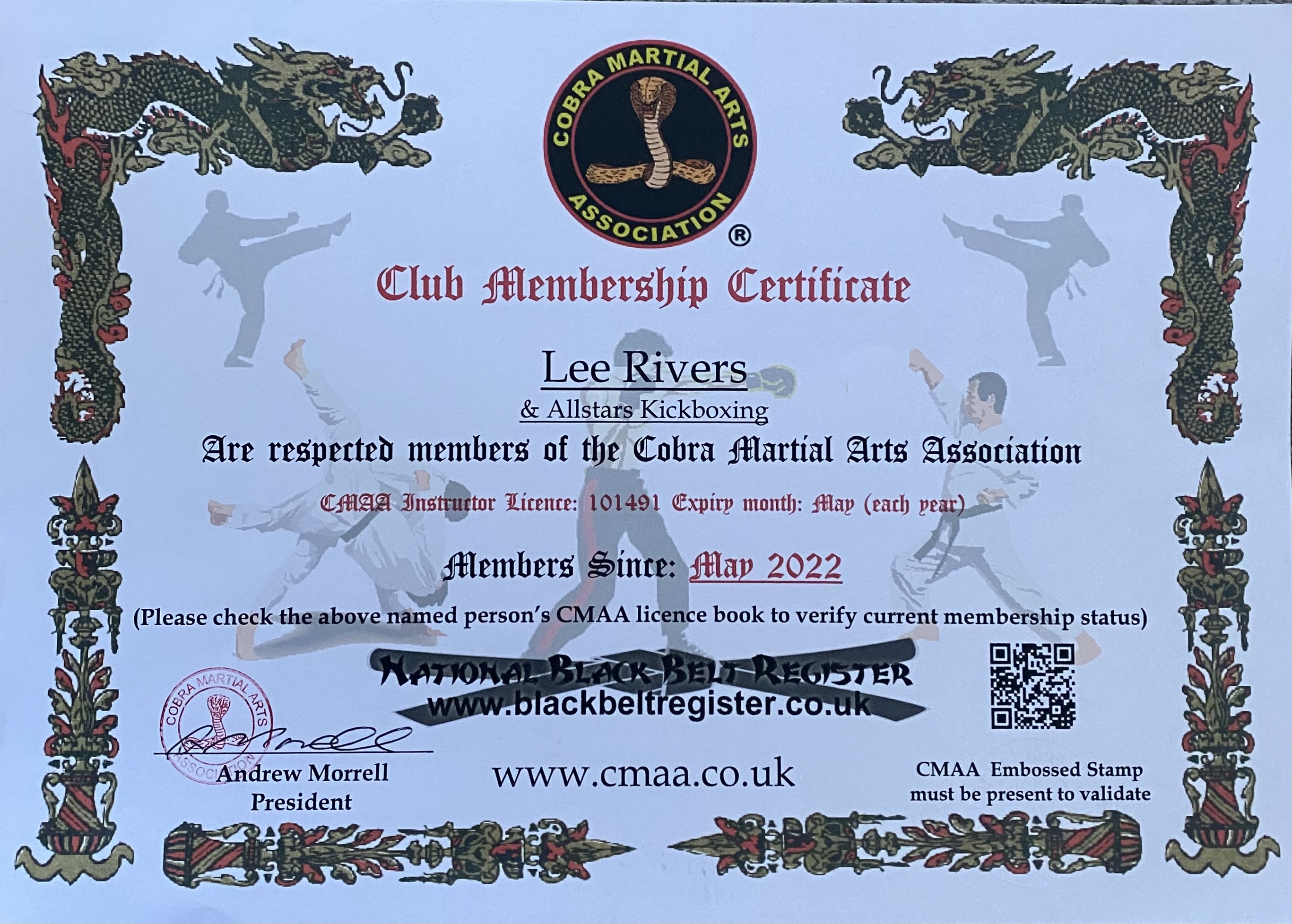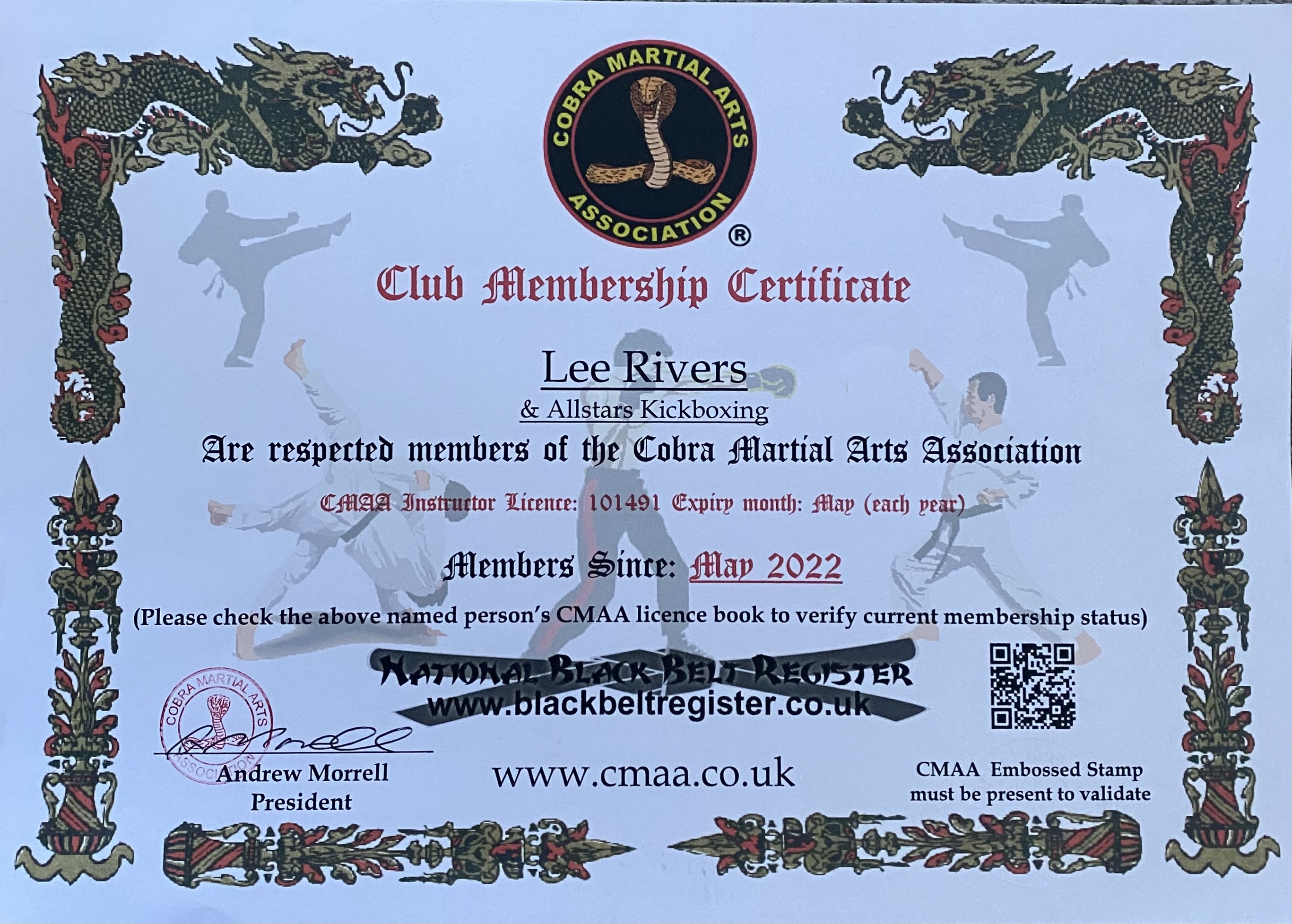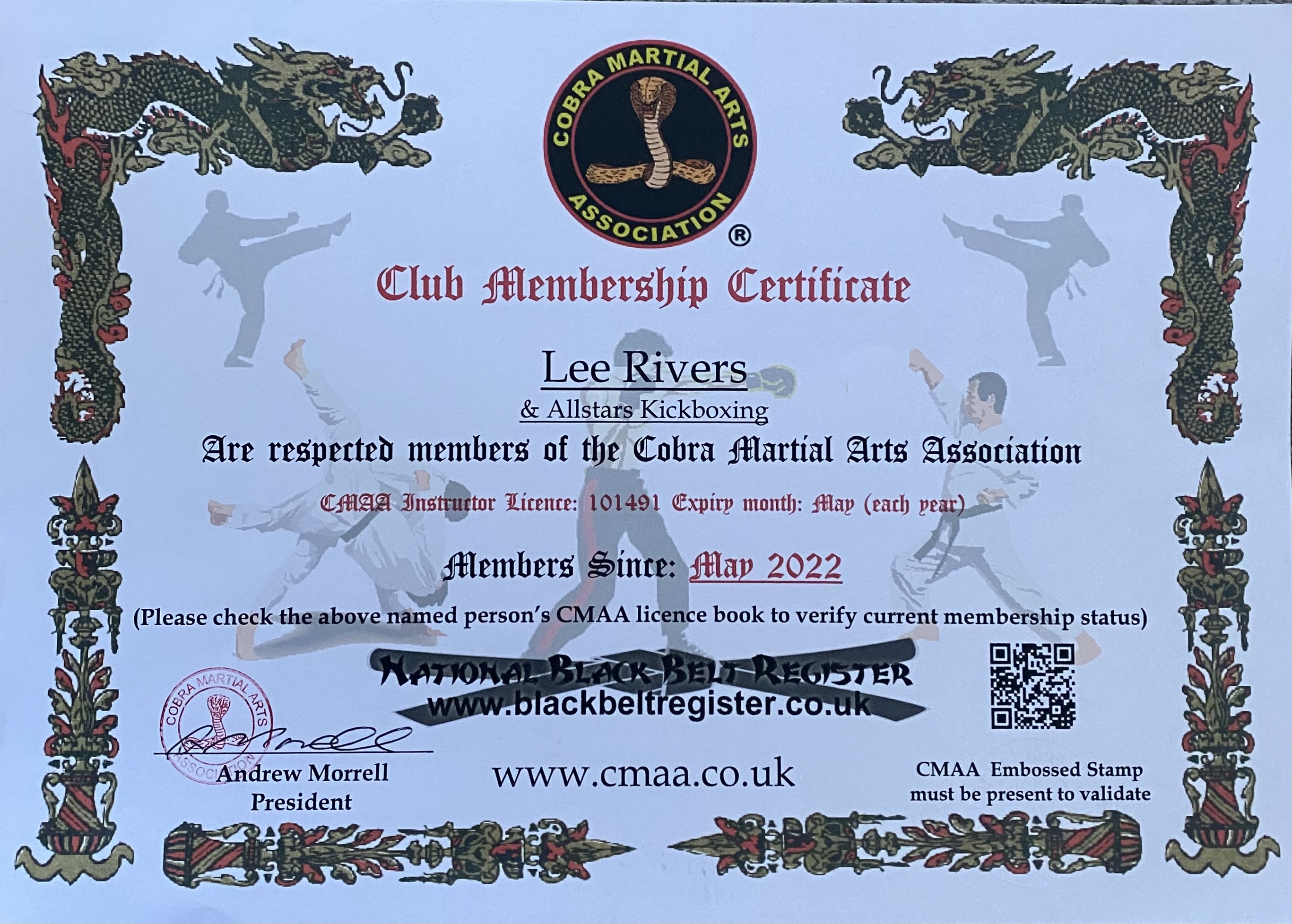 First lesson is now FREE at any of our classes !!
Twitter..
We are now on twitter...the call sign is @allstarskickbox so get following us !!
Facebook group
I have now started a group on facebook,just search for "allstars kickboxing" & join the group.I will try & update on there as often as possible,but feel free to start your own topics.You do not have to be a member of allstars kickboxing to join the group.
Centre opening !!
Good news !!!
We will be back at Cotswold leisure centre,Cirencetser on sunday the 2nd of March.We will be training twice a week there Sundays & tuesdays 7pm - 8pm in the main hall....so spread the word Cirencester's BIGGEST & BEST kickboxing school is back.I look forward to welcoming new & old members back.
Are you interested in one to one lesson...??
There are so many benefits from private tuition they include....
Progression

Fitness

Improving on kicks & Punches

Working one on one with the instructor

Sparring

We can build a program especially for you contact us for further info.
We are now members of the I.A.O.M.A.S

The International Alliance Of Martial Arts Schools is a student support system, the co-operation of Martial Arts schools worldwide to allow all martial arts students to continue to train wherever they go (ie. On holiday, vacation, work etc.). Its good for all students involved (through the club) & good for instructors to be able to offer training where-ever their students are in the world.
You must be a member of our club to take advantage of this.Click on the spinning link on our links page for more information.